It's will probably not be asurprise to you that we believe in the power of GIF's in your e-mailmarketing.We also believe in the saying 'show,don't tell'. That's why wehave beenlookingfor some really good examples of successful, inspirational and well-known brandswhoregularly use GIF's to add value to their email campaigns.
Adding a GIF to your emails is a fun and easy way to stand out. Andthey are beneficial forseveral reasons: they can walk new users to the ways of using your product, show multipleproduct options, and even be used tobreak up content sections.
Take that extra step If you want your emails to really stand out with the use of GIF's it takes a little moretimethanjust adding a funny animation to your email. That's why we've collected some greatbrandsthat are takingsome extra time and putting in some extra effortto make GIFs thatenhance the email design. These 6 brands areusing GIFs in new and interesting ways toentertain and captivatetheir audiences:
1. Adidas
Perfectly in line with their movable character, sports giant Adidas uses their own animated GIF's to spice up their emails and show multiple products
2. Spotify
A big moving circle in the middle of your email is a great way to get your audience attention, as found out by Spotify. Their simple, but strong copy in combination with a nice GIF make their emails attractive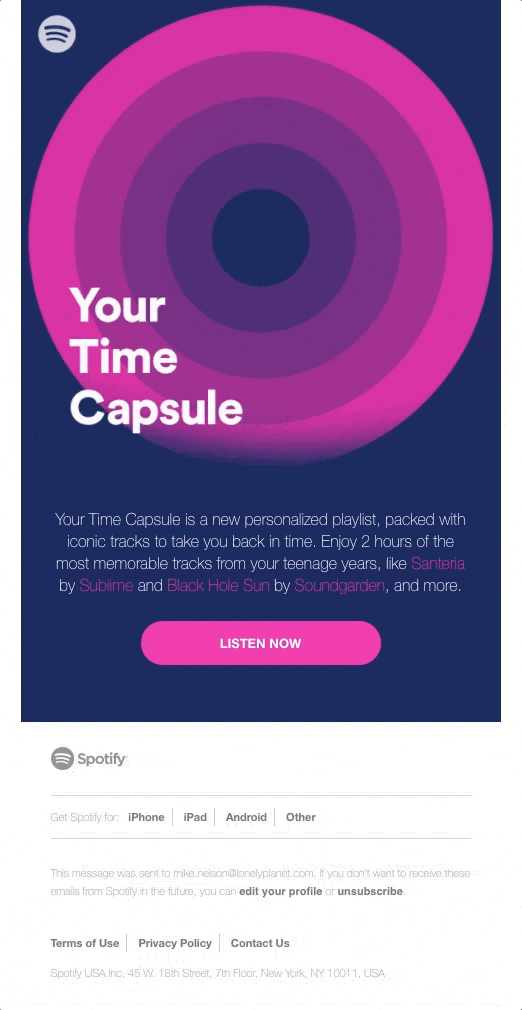 3. Asana
Asana uses GIFs in one of the most useful ways brands can , by walk ing users through their product. In a very visual way they highlight how their features work
4. Canva
Canva uses GIFs the same way as Asana does, to walk users to their product, give them examples and explain their features. With this yellow one, they're also immediately draw their audience attention.
5. Uber
Uber uses subtle GIFs in their email campaigns. Here you find an example of moving cars. The moving cars match up to the app, which make them subtle and not to hectic. Users can enjoy a nice GIF in their emails without getting distracted from the core message.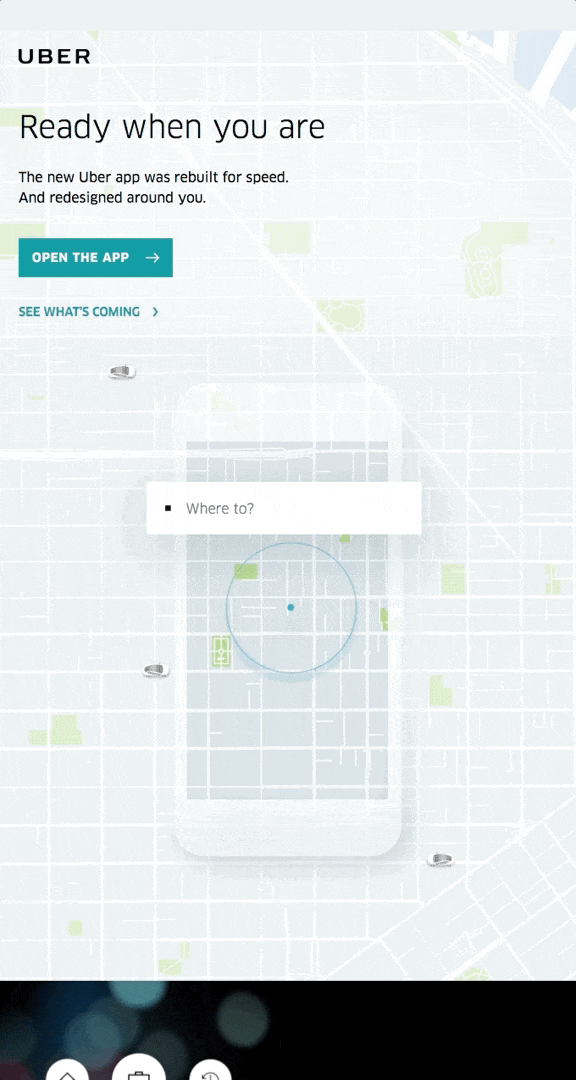 6. Netflix
Netflix is always taking some extra steps when it comes to GIF's. They create stunning animations that you can't look away from
Over to you
Are you ready to create emails that stand out with attractive GIF's? Adding GIF's to your emails is super easy with Giffify.
You simply install the Shopify app and implement the Giffify shortcodes in your store's automated emails. Then you choose the most suitable GIFs to convey your story and attract your audience. Good luck!